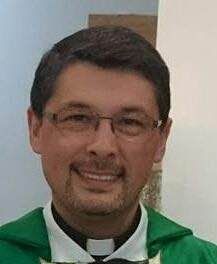 ​Padre Gerardo (Fr. G), Párroco

Welcome to Our Lady of Guadalupe Parish
Bienvenidos a la Parroquia de Nuestra Señora de Guadalupe


---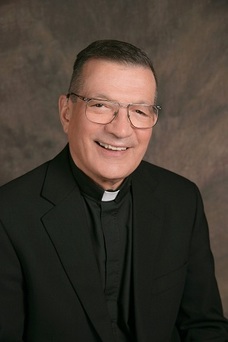 Bishop Carlos A. Sevilla, S. J., Dioceses of Yakima
Our Lady of Guadalupe Parish is thankful for the willingness of Bishop Sevilla to celebrate mass in our community. It is a blessing to have his Excellency with us.

Obispo Carlos A. Sevilla, S.J, Diócesis de Yakima
La Parroquia Nuestra Señora de Guadalupe está agradecida por la disposición del Obispo Sevilla de celebrar misa en nuestra comunidad. Es una bendición tener su Excelencia con nosotros.

Fecha: Domingo, 4 de Septiembre de 2016
Misa: 11 AM







---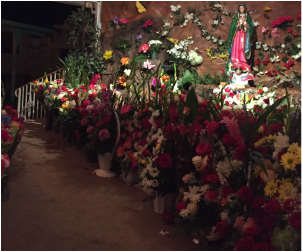 Guadalupan Triduum is coming soon…
December 10, 11, and 12, 2016

El Triduo Guadalupano se aproxima…
10, 11, y 12 de diciembre, 2016
---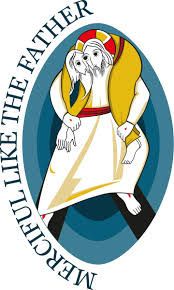 What is the Year of Mercy?
The Year of Mercy is an invitation—an invitation to love, kindness, and unbounded generosity. Pope Francis is offering you the opportunity to encounter the incredible mercy of God. Encountering mercy means encountering God. It can transform your life, your relationships, your work, and your ability to embrace and experience all of life.

Corporal Works of Mercy: Feed the hungry, Clothe the naked, Visit the sick, Bury the death, Give drink to the thirsty, Harbor the harborless, and Ransom the Captives.
Spiritual Works of Mercy: Instruct the ignorant, Admonish the sinner, Forgive offenses willingly, Pray for the living and the dead, Counsel the doubtful, Bear wrongs patiently, and Comfort the afflicted.

¿Qué es el Año de la Misericordia?
El Año de la Misericordia es una invitación – una invitación para el amor, amabilidad, y abundante generosidad. El Papa Francisco está ofreciendo la oportunidad de encontrar la increíble misericordia de Dios. El encuentro con la misericordia significa el encuentro con Dios. Puede transformar su vida, sus relaciones, su trabajo y su capacidad para abrazar y experimentar todo de la vida.

Obras Corporales de Misericordia: Alimentar al hambriento, vestir al desnudo, Visitar a los enfermos, Enterrar a los difuntos, Dar de beber al sediento, Albergar a los desamparados, y Rescatar a los cautivos.
Obras Espirituales de Misericordia: Instruir a los ignorantes, Amonestar al pecador, Perdonar las ofensas voluntariamente, Rezar por los vivos y los muertos, Aconsejar al dudoso, Soportar los males pacientemente, y Confortar a los afligidos.
---
If you are interested in scheduling a group visitation to the Holy Door, please contact Idania Peralta at (408) 258-7057 ext. 226 or iperalta@dsj.org. We are looking forward to welcome you!
Si usted está interesado en programar una visita de grupo para la Puerta Santa, por favor contacte a Idania Peralta at (408) 258-7057 ext. 226 o iperalta@dsj.org. ¡Estamos deseosos de darle la bienvenida!
​
TREE OF LIFE METAL WALL PLAQUE
Leaves are also available for the "Tree of Life" metal wall plaque inside the church. With a donation of $100, you can have your loved ones names inscribed for a lasting memorial. For more information, please contact or visit the parish office.

PARED DEL ARBOL DE LA VIDA
Hojas estan disponibles en el "Arbol de la Vida: Con su donacion de $100 usted puede inscriber el nombre de su ser querido como un memorial. Para mas informacion del Arbol de la Vida: Contacte a la oficina.
---

FREE MEDICAL VISITS FROM GARDNER

Free medical visits at Our Lady of Guadalupe Church every other Wednesday . Gardner mobile unit will be stationed in front of the office giving free medical visits, sick visits, skin conditions, chronic disease management, lab work, and prescriptions for both documented and undocumented persons. This is bilingual and confidential. Please check in with the mobile unit at the beginning of clinic to let them know you want to be seen. This is on a first come, first served basis.





VISITAS MÉDICAS GRATUITAS DE GARDNER

Visitas médicas gratuitas en la Parroquia de Nuestra Señora de Guadalupe cada dos Miércoles. La clínica móvil de Gardner estará estacionada en frente de la oficina dando consultas médicas gratuitas, para controlar enfermedades crónicas como diabetes, colesterol, alta presión, para hacer trabajo de laboratorio, y para dar recetas a todos, documentados o no. Las consultas son bilingües y confidenciales. Por favor, venga y regístrese enfrente de la unidad móvil y hágales saber que usted quiere ser visto. Se van viendo a las personas conforme van llegando
---
| | |
| --- | --- |
| If you need to use our facilities please print the facility request available below once completed please turn it to the parish office for approval. Thank you! | Si usted necesita utilizar nuestras instalaciones por favor imprima la solicitud de instalación disponibles adjunta, una vez completada favor entregarla a la oficina parroquial para su aprobación. Gracias! |
---