---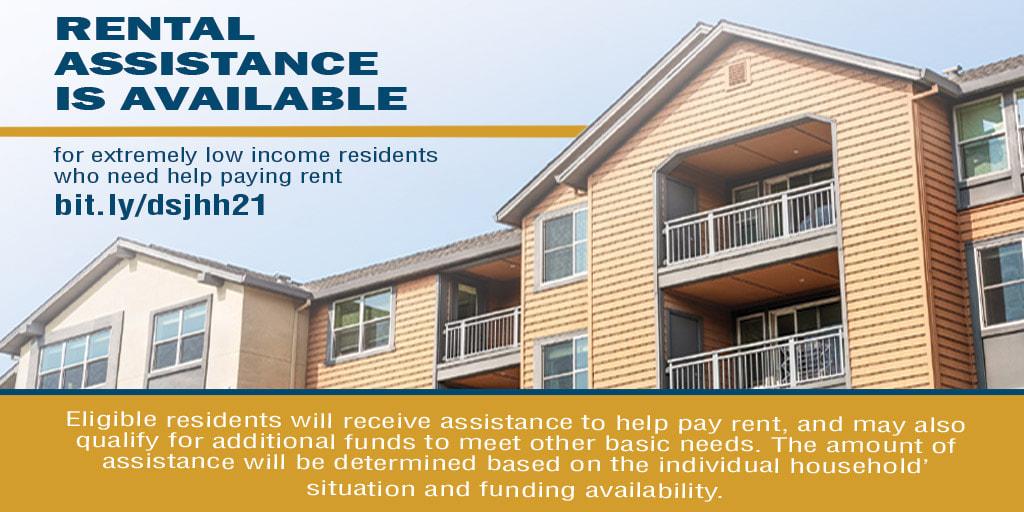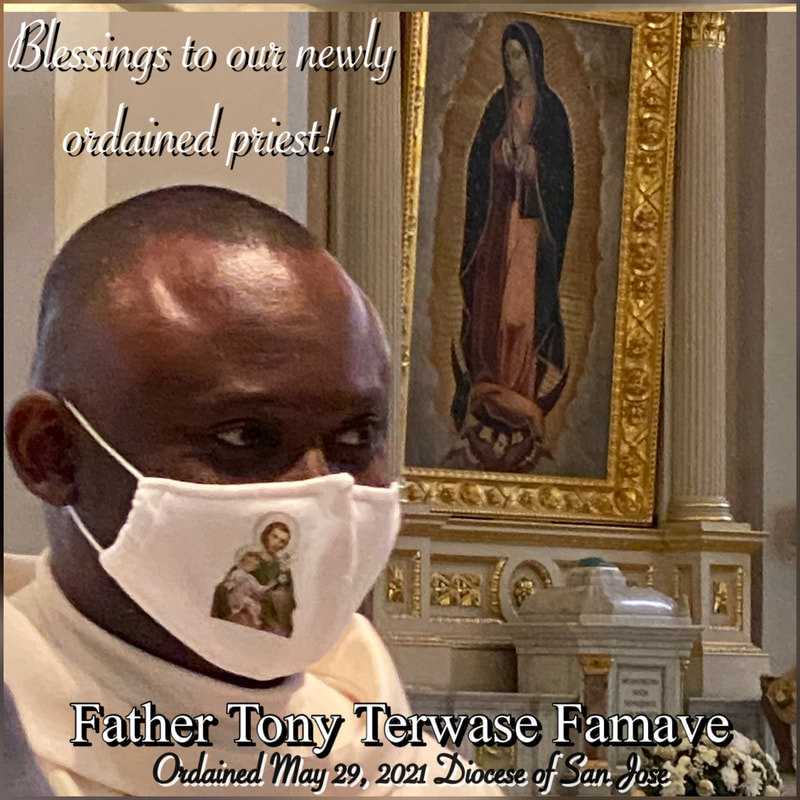 ​Religious Education Educación Religiosa

CATECHISM REGISTRATION
​is CLOSED
INSCRIPCIONES
​para CATECISMO están
CERRADAS

---

---

RESUMING PUBLIC WORSHIP
"Confiando en Dios y Viviendo Nuestra Fe Durante el Coronavirus"

​​SUNDAY MASSES
MISAS DOMINICALES

​Saturday | Sábado
4:00 pm: English (Live on Facebook)
6:30 pm: Español (Outdoors & Live on Facebook)
​
Sunday | Domingo
7:45 am: Español (Outdoors)
9:30 am: English (Outdoors)
11:00 am: Español (Outdoors)
1:00 pm: Español (Outdoors)

​DAILY MASSES
MISAS DE DÍA DE SEMANA​
​Tuesday - Friday | ​Martes - Viernes
8:00am Spanish
5:30pm English

CONFESSIONS | CONFESIONES
By appointment/ Con cita.
WARNING
Please note that this schedule may become cancelled in the event of bad weather conditions. The parish office remains available for appointments only.
​ADVENTENCIA:
Tenga en cuenta que este horario puede cancelarse en caso de malas condiciones meteorológicas. . La oficina parroquial permanecen dispnible solo para citas.​


October 2020 – A Letter from Bishop Oscar Cantú to the People of the Diocese of San Jose on the Return to Indoor Worship.
Octubre de 2020 - Carta del Sr. Obispo Oscar Cantú a la gente de la Diócesis de San José sobre el regreso a las Congregaciones en Espacios Cerrados:

PDF:

DSJ Website:
17 de noviembre de 2020

Debido a un gran aumento de casos de COVID-19 y altos niveles de hospitalizaciones, el Condado de Santa Clara ha regresado al Nivel Púrpura, el cual es el más restrictivo (estricto). De acuerdo al Plan de California con respecto a COVID-19, la adoración en lugares cerrados no es permitido cuando estamos en el Nivel Púrpura, por el bien común. Las parroquias pueden continuar organizando misas para autos, siempre y cuando sigan las normas actuales, así como pasarlas virtualmente a través de sus sitios web o redes sociales. La dispensa universal de la obligación de asistir a la misa dominical continúa en toda la Diócesis.

A partir de hoy, 17 de noviembre de 2020, todas las misas 'adentro del templo' o en lugares cerrados se trasladarán al aire libre con el distanciamiento social adecuado, los protocolos de limpieza y los cubre bocas. Estaremos evaluando semana por semana. Para esta semana, NO habrán misas a las 8:00 AM (español) o 5:30 PM (inglés). En cambio, la parroquia de Nuestra Señora de Guadalupe celebrará una misa bilingüe a las 12:00 del mediodía. Tenga en cuenta que esta Misa puede cancelarse en caso de malas condiciones climáticas. El horario de fin de semana sigue siendo el mismo, a menos que el clima no lo permita. La oficina parroquial permanece abierta para citas.

Para obtener más detalles, consulte al Director Obligatorio de Reuniones del Departamento de Salud Pública del Condado revisado el 16 de noviembre de 2020

https://www.sccgov.org/sites/covid19/Pages/mandatory-directives-gatherings.aspx

Reconocemos que estos cambios repentinos requieren que todos los movilicemos rápidamente mientras seguimos los protocolos para cumplir con estos nuevos requisitos. Los mantendremos informados a medida que haya nueva información disponible. Mientras tanto, continuemos orando por el fin de la pandemia.

Gracias por su cooperación.

Parroquia Nuestra Señora de Guadalupe

November 17, 2020

Due to a marked increase in COVID-19 cases and hospitalizations, Santa Clara County has returned to the most restrictive Purple Tier. Under the California Blueprint Tier framework regarding COVID-19, indoor worship is no longer allowed in the Purple Tier in support of the common good. Parishes may continue hosting drive-in Masses, following current guidelines and livestreaming through their websites or social media. The universal dispensation from the obligation to attend Sunday Mass continues throughout the Diocese.

Effective today, November 17, 2020, all indoor Masses and worship services will be moved outdoor with appropriate social distancing, cleaning protocols, and face coverings required. We will be taking week by week. For this week, there will be NO Masses at 8:00 AM (Spanish) or 5:30 PM (English). Instead, Our Lady of Guadalupe Parish will celebrate a bilingual Mass at 12:00 Noon. Please note that this Mass may become cancelled in the event of bad weather conditions. Weekend schedule remains the same, unless the weather does not allow it. The parish office remains open for appointments.

​

For more details, see the County Public Health Department's Mandatory Director for Gathering revised on November 16, 2020

https://www.sccgov.org/sites/covid19/Pages/mandatory-directives-gatherings.aspx

We recognize that these sudden changes require you to pivot rapidly as you adjust your schedules and protocols to meet these new requirements. As new information becomes available, we will provide updates. Meanwhile, let us continue to pray for the end of the pandemic.

​

Thank you for your cooperation.

Our Lady of Guadalupe Parish