Our Lady of Guadalupe Parish
​Parroquia Nuestra Señora de Guadalupe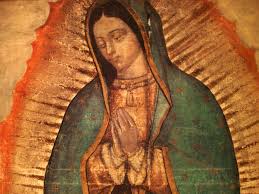 Welcome! ​Bienvenidos!
Pre-Presidential
​Inauguaration Information

Current programs and policies remain in place until January 20, 2017 when the new President-elect will take office. It is unclear what new changes in immigration will be made by the new administration.

Do not panic!

It is important to remember that whatever changes are made implementation will most likely not be immediate. It may take some time (maybe 90 days or more) for changes to be implemented.

​

Immigration updated information will be posted at Catholic Charities of Santa Clara County website

www.catholiccharitiesscc.org

under

Immigration Legal Services

for reference regarding new changes under the new administration.

Información Pre-Presidencial
​de la Inauguración

​Los programas y políticas actuales permanecen en lugar hasta el 20 de enero de 2017, cuando el nuevo presidente electo asumirá el cargo. No está claro qué nuevos cambios en la inmigración serán hechos por la nueva administración.

No te asustes! Es importante recordar que independientemente de cualquier cambio que se realice, la implementación probablemente no será inmediata. Puede tomar algún tiempo (quizás 90 días o más) para que los cambios se implementen.

La información actualizada de la inmigración será publicada en el la página web de Caridades Católicas del condado de Santa Clara www.catholiccharitiesscc.org debajo Immigration Legal Services para referencia sobre los nuevos cambios bajo la nueva administración.
​If you need to use our facilities please print the facility request available below once completed please turn it to the parish office for approval. Thank you!
​

Si usted necesita utilizar nuestras instalaciones por favor imprima la solicitud de instalación disponibles adjunta, una vez completada, favor entregarla a la oficina parroquial para su aprobación. Gracias!
---