Our Lady of Guadalupe Parish
​Parroquia Nuestra Señora de Guadalupe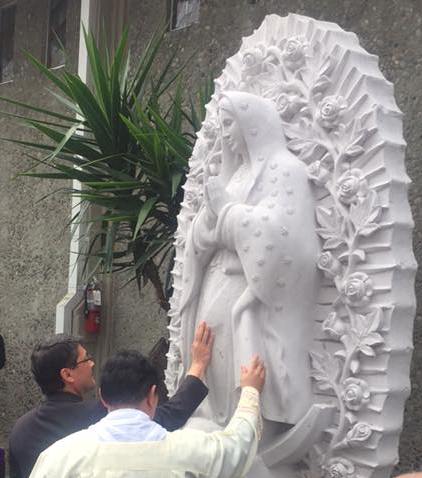 Welcome! ​Bienvenidos!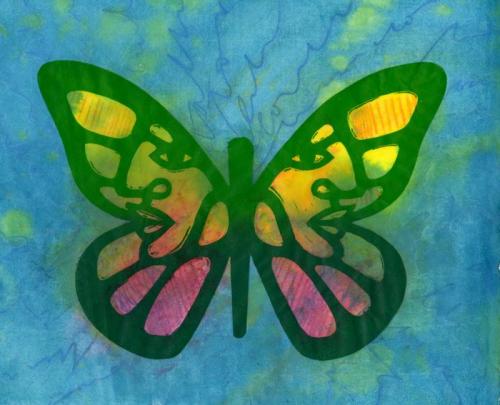 Como personas de fe, decimos a los jóvenes de DACA – sin importar su estatus migratorio, son hijos e hijas de Dios y son bienvenidos en la Iglesia Católica. La Iglesia Católica te apoya y te defenderá"

Lo vamos a extrañar! We will miss you Fr. Franco!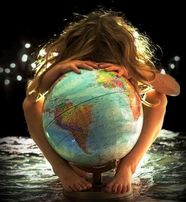 Declaración de Monseñor Patrick J. McGrath, Obispo de San José, sobre eventos recientes en Charlottesville, Virginia

Uno de los principios fundamentales de los Estados Unidos, es la tolerancia. Está consagrado en la Declaración de Independencia, la cual declara, "Sostenemos como evidentes estas verdades: que todos los hombres son creados iguales; que están dotados por su Creador de ciertos derechos inalienables; que entre éstos están la vida, la libertad, y la búsqueda de la felicidad." Desgraciadamente, no hemos estado siempre a la altura de tal retórica noble, como se evidenció más notablemente en la práctica de la esclavitud, la reclusión de los norteamericanos japoneses durante la Segunda Guerra Mundial, el racismo, y el fanatismo intolerante que históricamente han marcado profundamente a nuestra sociedad. Sin embargo, tenemos la capacidad de aprender de los errores pasados, y continuamos haciéndolo. El sueño americano sigue vivo, a pesar de los muchos desafíos que todavía enfrentamos. No obstante, éste se encuentra amenazado.

Los eventos recientes en Charlottesville, Virginia, son indicios de los límites de la tolerancia. El discurso motivado por el odio y las acciones de los neonazis, de los grupos de supremacía blanca, y el KKK, están arraigados en un racismo que no puede encontrar acogida, ni en este país ni en nuestro mundo.

El Condado de Santa Clara, donde tenemos el privilegio de vivir, de criar nuestras familias, y de contribuir al bien común, está enriquecido por la diversidad religiosa, cultural, y étnica de sus habitantes y trabajadores. Esta diversidad no es sólo nuestra fuerza; es también nuestra belleza. Como católicos, estamos involucrados en un diálogo que construye puentes entre nuestras parroquias y nuestra diócesis y con la comunidad en general. Apreciamos los descendientes de los que estaban aquí, antes de la llegada de los europeos, tanto como a todos aquellos cuyos familiares – o ellos mismos – llegaron a este Valle en ondas sucesivas de inmigración. De la misma manera, debemos fomentar y defender los derechos y la dignidad de todos aquellos que son vulnerables a causa de su raza, género, religión, orientación sexual, edad, idioma, o cualquier otra característica.

Les invito a nuestro pueblo católico – y a toda gente de buena voluntad – a unirse conmigo en oración y esfuerzos que sean arraigados en la justicia y en la paz.



Statement by Monsignor Patrick J. McGrath, Bishop of San José, on recent events in Charlottesville, Virginia

Tolerance is one of founding principles of the United States. It is enshrined in the Declaration of Independence , which declared: "We hold these truths to be self-evident: that all men are created equal; that they are endowed by their Creator with certain unalienable rights; that among these are life, liberty, and the pursuit of happiness." Sadly, we have not always lived up to such lofty rhetoric, as evidenced most notably in the practice of slavery, the internment of Japanese Americans during the Second World War and racism and bigotry that historically have scarred our society. But we have the capacity to learn from past errors, and we continue to do so. The American dream lives on, in spite of the many challenges we still face. But it is threatened.

Recent events in Charlottesville, Virginia, are indicative of the limits of tolerance. The hate-driven speech and actions of neo-Nazis, white supremacists, and the KKK are rooted in a racism that can find no home in this country or our world. To invoke the name of God as justification for racist bigotry is an affront to all believers.

Santa Clara County, in which we are privileged to live, to raise families, and to contribute to the common good, is enriched by the religious, cultural and ethnic diversity of its residents and workers. This diversity is not only our strength; it is also our beauty. As Catholics, we are involved in a dialogue that builds bridges within our own parishes and diocese and with the larger community. We cherish the descendants of those who were here before the Europeans, as well as all whose relatives - or even themselves - have come to this Valley in successive waves of immigration. In the same way, we must foster and defend the rights and the dignity of all who are vulnerable because of their race, gender, religion, sexual orientation, age, language or any other defining characteristic.

I ask our Catholic community - and all people of good will - to join with me in prayer and work that is rooted in justice and peace.


Fiesta de Despedida para el Padre Franco Raspa, SJ:
Jueves, 7 de septiembre a las 7:00 PM en el Salón McDonnell
Están todos cordialmente invitados a convivir y agradecer a Padre Franco por su servicio pastoral en nuestra comunidad. Padre Franco estará con nosotros hasta el domingo, 10 de septiembre y luego continuará sus estudios en España. Vengan todos a despedirse de él y expresarle su gratitud por toda su entrega.
​Farewell Party for Father Franco Raspa, SJ:
Thursday, September 7, 2017 at 7:00 PM at McDonnell Hall
You are all cordially invited to come together and thank Father Franco for his pastoral service in our community. Father Franco will be with us until Sunday, September 10 and then he will leave to Spain to continue his studies. Come join us to say your goodbyes to him and express your gratitude for all his dedication.


Parish Projects
Grant from Catholic Community Foundation
Our Lady of Guadalupe Parish was awarded grants from the Catholic Community Foundation of Santa Clara County. The total grant of $14,500 will help us achieve our programs on Music Worship, Food Distribution, Religious Education, Faith Formation and Stewardship.
Thank you to Catholic Community Foundation for your generous grant to Our Lady of Guadalupe Parish.

---

Church Roof Replacement Project
The Pastoral Council and Finance Council of our parish determined that the temple reroofing project is the Number 1 Priority for our parish at this time. The Diocese of San Jose has been involved in this process since the beginning to ensure compliance to established procedures to be followed by all parishes for like projects.
The estimated cost for this project will go from $169,238 to $273,400 (Plus the cost of the dry rot).
This project is necessary to our community in order to maintain the physical structural integrity of our temple building.

Prayer Garden

The Prayer Garden was created by parishioners who had the desire to have an outdoor space for praying. After the arrival of our two beloved statues of Our Lady of Guadalupe and St. Juan Diego these parishioners continued their mission by ordering the Stations of Cross in Quarry Stone directly from Yahualica, Jalisco Mexico.

As we announced it in the past, people can donate to this cause by making a donation and in exchange they will receive a personalized plaque with custom inscriptions to be placed at the station of their choice. If interested, please contact Idania at (408) 258-7057 ext 226 or

ibarousse@dsj.org

after August 24, 2017.​

---

Marian Concert

Mi Alma Proclama la Grandeza del Señor: Sábado, 9 de septiembre a las 7:00 PM
Nuestra Señora de Guadalupe y el Coro Magnificat de Santa Elizabeth presentan: Una Tarde de Música Mariana.
Habrá refrescos a las 6:30 PM antes del concierto. Gratis y abierto para todo público.

---

Beca de la Fundación de la Comunidad Católica
La Parroquia de Nuestra Señora de Guadalupe recibió una beca de la Fundación de la Comunidad Católica del Condado de Santa Clara. La ayuda de $14,500 nos ayudará a cumplir con nuestros programas de Adoración de Música, Distribución de Alimentos, Educación Religiosa, Formación de Fe y Mayordomía.
Gracias a la Fundación de Comunidad Católica por su generosa donación a la Parroquia Nuestra Señora de Guadalupe.

Proyecto de Reemplazo del Techo de la Iglesia
El Consejo Pastoral y Consejo de Finanzas de nuestra parroquia determinaron que el proyecto de reemplazo de nuestro templo en la Prioridad Número 1 para nuestra parroquia en estos momentos. La Diócesis de San José ha estado envuelta en este proceso desde principio para asegurar el cumplimiento de los procedimientos establecidos que deben seguir todas las parroquias para proyectos similares.
El costo estimado para este proyecto es entre $169.238 y $273,400 (más el costo de la podredumbre seca).
Este proyecto es necesario para nuestra comunidad con el fin de mantener la integridad física de la estructura de nuestro templo.

Jardín de Oración

El Jardín de Oración fue creado por los feligreses que tenían el deseo de tener un espacio al aire libre para orar. Después de la llegada de nuestras dos queridas estatuas de Nuestra Señora de Guadalupe y San Juan Diego estos feligreses continuaron su misión y ordenaron las Estaciones del Vía Crucis en Piedra de Cantera directamente de Yahualica, Jalisco México.

Como lo anunciamos en el pasado, la gente puede ser partícipe de esta causa haciendo una donación y, a cambio, recibirá una placa personalizada con inscripciones personalizadas para ser colocadas en la estación de su elección. Si está interesado, comuníquese con Idania al (408) 258-7057 ext 226 o

ibarousse@dsj.org

después del 24 de agosto de 2017.

My Soul Proclaim the Greatness of the Lord: Saturday, September 9 @ 7:00 PM
Our Lady of Guadalupe and St. Elizabeth's Magnificat Choir present: An Evening of Marian Music.
There will be light refreshments at 6:30 PM before concert. Free and open to all.
​Formation Class in English with Sister Mary Peter: Thursdays from 6:00 – 7:00 PM at the Conference Room. We highly encourage everyone to attend Sister Mary Peter's formation class on theology, spirituality, and liturgy. Location: Conference Room.


​If you need to use our facilities please print the facility request available below once completed please turn it to the parish office for approval. Thank you!
​

Si usted necesita utilizar nuestras instalaciones por favor imprima la solicitud de instalación disponibles adjunta, una vez completada, favor entregarla a la oficina parroquial para su aprobación. Gracias!
---