Our Lady of Guadalupe Parish
Parroquia Nuestra Señora de Guadalupe
Schedule of the Feast of Our Lady of Guadalupe
Horario de la Fiesta de Nuestra Senora de Guadalupe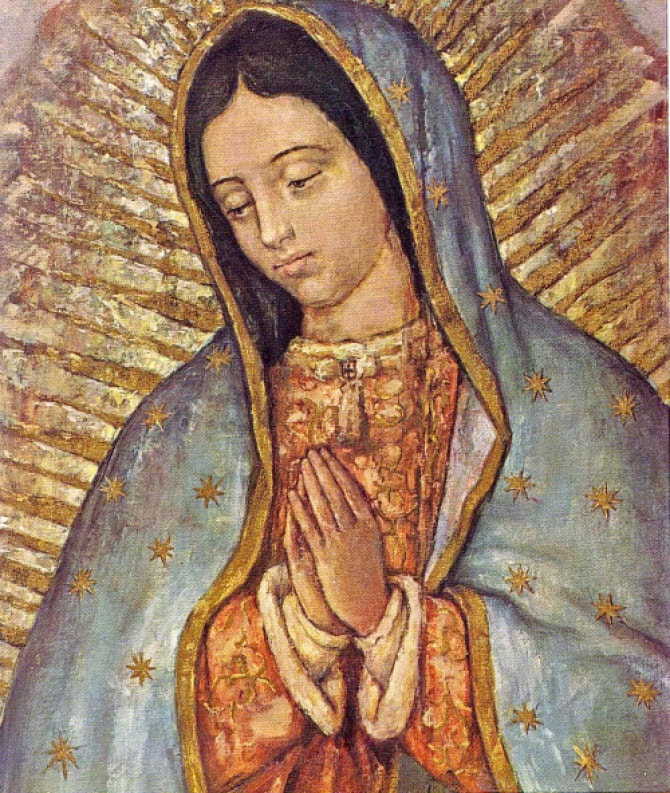 Saturday, December 9, 2017
Feast of St. Juan Diego
5:30pm: Mass of St. Juan Diego in English
7:00pm: Mass of St. Juan Diego in Spanish

GUADALUPAN TRIDUUM

Sunday, December 10, 2017 – Day 1
Community Festival and Regular Mass Schedule:
7:45am: Mass in Spanish
9:30am: Mass in English
11:00am: Mass in Spanish
1:00pm: Mass in Spanish
5:00pm: Mass in Spanish
6:30pm: Mass in English

Monday, December 11, 2017 – Day 2
8:00am: Bilingual Mass
7:00pm: Play in Spanish "The Apparitions"
8:00pm: Rosary at the Prayer Garden

Tuesday, December 12, 2017 – Day 3
12:00am: Midnight Mass in Spanish
5:00am: Serenade with Mariachis in Spanish
6:00am: Early Morning Mass in Spanish
8:00am: Gudalupanas Mass in Spanish
12:00pm: Mass in English
5:30pm: Mass in English
7:00pm: Mass in Spanish with Banda
9:00pm: Closing mass in Spanish with Mariachis

*Exposition of the Blessed Sacrament at McDonnell Hall from 9:00pm Monday, December 11th through 8:00am on Tuesday, December 12th.

Sábado, 9 de diciembre, 2017
Fiesta de San Juan Diego
5:30pm: Misa de San Juan Diego en Ingles
7:00pm: Misa de San Juan Diego en Español

TRIDUO GUADALUPANO

Domingo, 10 de diciembre, 2017 – Día 1
Festival Comunitario y Horario de Misas Regular
7:45am: Misa en Español
9:30am: Misa en Inglés
11:00am: Misa en Español
1:00pm: Misa en Español
5:00pm: Misa en Español
6:30pm: Misa en Inglés

Lunes, 11 de diciembre, 2017 - Día 2
8:00am: Misa Bilingüe
7:00pm: Teatro "Las Apariciones "
800pm: Rosario en el Jardín de Oración

Martes, 12 de diciembre, 2017 – Día 3
12:00am: Misa de Gallo
5:00am: Las Mañanitas con mariachis
6:00am: Misa de las Mañanitas
8:00am: Misa de las Guadalupanas
12:00pm: Misa en Inglés
5:30pm: Misa en ingles
7:00pm: Misa en español con banda
9:00pm: Misa de Clausura en español con mariachis

*Exposición del Santísimo en el Salón McDonnell desde las 9:00pm del lunes, 12 de diciembre hasta las 8:00am del martes, 12 de diciembre.
The prayers of our brothers and sisters affected by the natural disasters have been answered. Many thanks to each one of you that helped. We were not there to remove the debris or make a human chain of support, but were present. Thanks to your generosity we were able to collect $35,419 that were sent to the most abandoned communities in the states of Mexico, Morelos, Oaxaca, Chiapas, plus Puerto Rico. May God bless you and multiply the fruits of your prayers and work.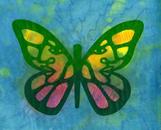 DACA - Como personas de fe, decimos a los jóvenes de DACA – sin importar su estatus migratorio, son hijos e hijas de Dios y son bienvenidos en la Iglesia Católica. La Iglesia Católica te apoya y te defenderá"
---
Parish Projects

Church Roof Replacement Project
The project starts on Monday, October 9, 2017 and ends on Monday, October 30, 2017 Monday - Friday from 9 am - 5 pm only.
El proyecto comienza el lunes 9 de octubre y termina el lunes 30 de octubre de 2017 de lunes a viernes de 9 AM a 5 PM solamente.
​


Thanks to Catholic Community Foundation for your generous grant to Our Lady of Guadalupe Parish to support Music Worship, Food Distribution, Religious Education, Faith Formation and Stewardship.
​Gracias a Catholic Community Foundation por su generosa donación a la Parroquia de Nuestra Señora de Guadalupe para apoyar la Adoración Musical, la Distribución de Alimentos, la Educación Religiosa, la Formación de la Fe y la Corresponsabilidad.
---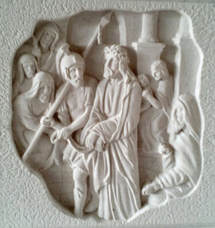 Prayer Garden - Stations of the Cross
Parishioners can donate to this cause by making a donation and in exchange they will receive a personalized plaque with custom inscriptions to be placed at the station of their choice. If interested, please contact Idania at (408) 258-7057 ext 226. or
ibarousse@dsj.org
Jardín de Oración - Estaciones del Via Crucis
Los feligreses pueden donar a esta causa haciendo una donación y a cambio recibirán una placa especial con inscripciones personalizadas para ser colocadas en la estación de su elección. Si está interesado, comuníquese con
Idania at (408) 258-7057 ext 226 or
ibarousse@dsj.org
---
​Formation Class in English with Sister Mary Peter restart on Thursdays, October 26, 2017 from 6:00 – 7:00 PM at the Conference Room. We highly encourage everyone to attend Sister Mary Peter's formation class on theology, spirituality, and liturgy. Location: Conference Room.


​If you need to use our facilities please print the facility request available below once completed please turn it to the parish office for approval. Thank you!
​

Si usted necesita utilizar nuestras instalaciones por favor imprima la solicitud de instalación disponibles adjunta, una vez completada, favor entregarla a la oficina parroquial para su aprobación. Gracias!
---